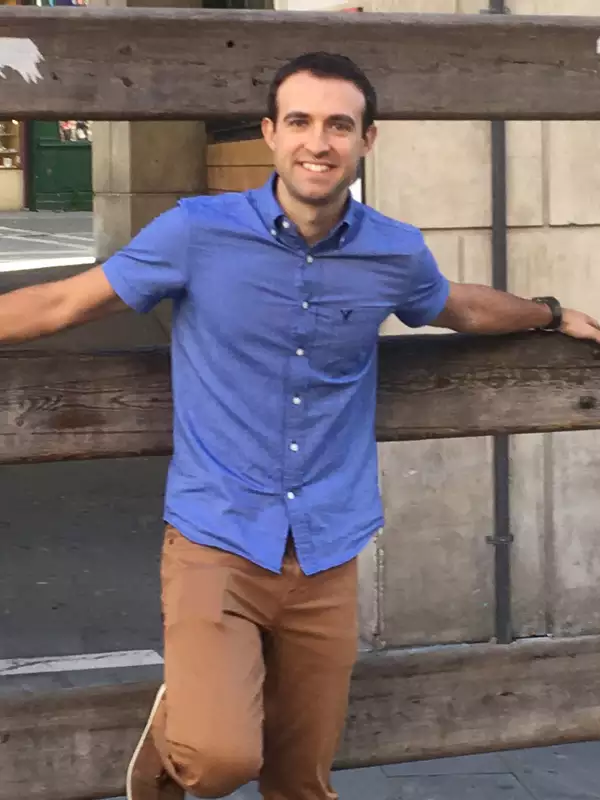 Antoni Fernández Parera
Lecturer
Department
Office
Contact
Antoni Fernández Parera is from Tarragona, Spain, and studied English Philology at the Universitat Rovira I Virgili (Spain). He obtained his PhD in Romance Studies at the University of Miami in Florida. Since he completed his master's in teaching foreign languages he has been actively engaged in teaching second and heritage language learners of Spanish in the US and Spain. In the US, he served as teaching assistant first at Bowdoin College and at the University of Miami, where he completed his PhD in the areas second and heritage language acquisition and pedagogy. In Spain, he served as visiting research faculty at the ILCE of the Universidad de Navarra during the academic period of Spring 2017. His areas of research and interest are, sociolinguistics, sociocultural theory and second language acquisition, and pedagogy with special emphasis on comparative second and heritage language research. He has presented his work in several different conferences hosted around the US and in Spain.
PhD Romance Studies
University of Miami
Máster de Enseñanza de Lenguas Extranjeras
B.A., Filología Inglesa
Second Language Acquisition and Pedagogy, Concept-Based Learning, Heritage Language Learning,
Sociocultural Theory, Sociolinguistics, Language Variation, Spanish in the United States
Fernández Parera, Antoni and Lynch, Andrew. (2019). The reversal of diachronic language change: Variable realization of final /s/ in Miami Cuban Spanish. In Eva Nunez (Ed.), Sibilants in Spanish. Portland, OR: Portland State University Press.
Fernández Parera, Antoni. (2016). Lexical influences and perceptions of Miami Cuban Spanish. In Alejandro Cuza (Ed.), Cuban Spanish Dialectology (pp. 211-227). Washington, DC: Georgetown University Press.
Negueruela Azarola, Eduardo, and Fernández Parera, Antoni. (2016). Explicit focus on meaning: Mindful Conceptual Engagement in the second language classroom. Language and Sociocultural Theory, 3(2), 195-218.
Fernández Parera, Antoni. (2015). Review of The Routledge Handbook of Hispanic Applied Linguistics, Ed. Manel Lacorte. Heritage Language Journal, 12(3), 210-213.